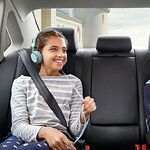 One of the greatest benefits of having a reliable and well-maintained automobile is the ability to take long, scenic drives, adventurous road trips, and back-roads tours of Franklin, NH, and beyond. At Key Chevrolet Buick GMC of Newport, we know just how fun and memorable these excursions can be. We also understand the importance of making sure that they're both safe and problem-free. That's why we're sharing two essential safety tips for your next road trip.
Get Your Car Tuned up in Advance of Your Departure
Even minor road trips require a little extra car care. Take the time to have your tire pressure checked, and to correct seemingly minor issues like noisy brakes. Make sure that your oil is fresh, your battery can hold an adequate charge, and that all of your fluids are topped off. If you haven't had one in a while, problem-proof your road trip by paying for a tune-up. This is a great way to avoid frustrating, preventable problems that might leave you stranded.
Load up on Emergency Supplies
In addition to a quality spare tire, a tire iron, and a jack, there are a few emergency roadside supplies that you should always keep on hand. Make sure that you've got a comprehensive first aid kit, some warm blankets, and extra outwear in case you get stranded in an area that's cool. Stow a few bottles of water in your trunk, and some high-protein snacks. Whether your vehicle malfunctions or gets sidelined by an accident, you'll want to have everything you need for addressing minor wounds and keeping your passengers both comfortable and safe.